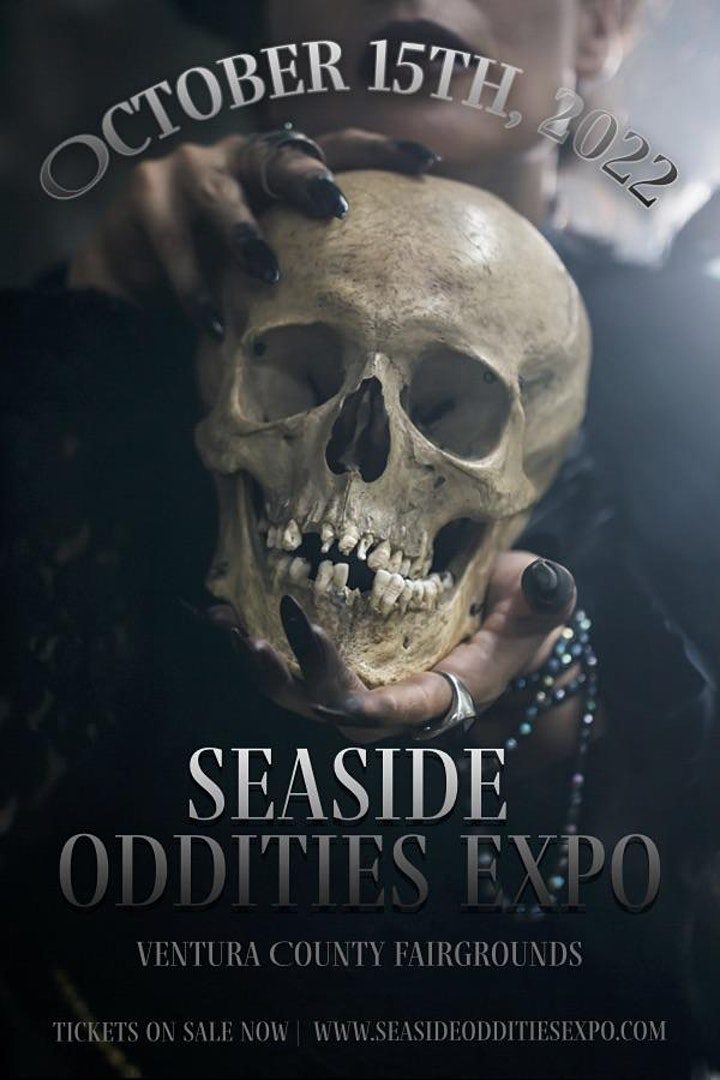 October 15 @ 10:00 am - 7:00 pm
Shop the odd, the strange and the unusual at the very first Seaside Oddities Expo Saturday, October 15th! Taking place at the San Miguel Hall, Ventura County Fairgrounds. Located at 10 W. Harbor Blvd. Ventura, California.
There will be rare and eccentric antique pieces – from circus sideshow props, to shocking natural wonders, to oddball items dabbling in the occult including but not limited to dark artists and photographers, taxidermy, and vintage halloween decor.
There will also be a Kids pumpkin decorating booth, face painting, photo ops, Food, Full Bar, DJ and much, much more!
Hosted by Vita DeVoid, she'll be performing of course, plus we'll have some wicked sideshow performances including Fire breathers, Neo-Burlesque, and even the Bearded Lady!
Ticket prices will go up at the door, so buy and save now!
Family friendly event, all are welcome.
Adults $25
Kids 12 and under $10
Kids 5 and under are Free
Click HERE for Vendor info