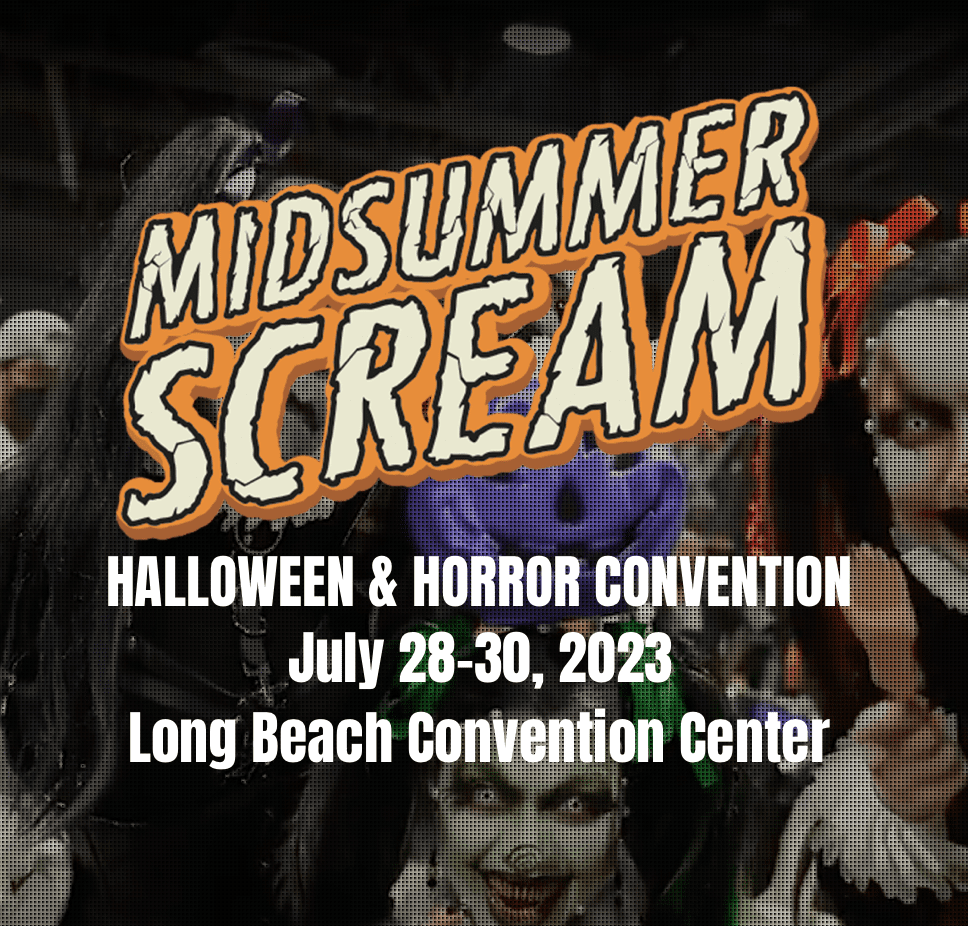 July 28 @ 11:00 am - July 30 @ 6:00 pm
This is the World's largest Halloween and horror convention, bringing all the chills and thrills of October to one summer weekend. Explore multiple haunted attractions in the Hall of Shadows; shop from more than 350 vendors including horror-themed apparel, creepy home decor, special effects makeup, masks and costumes; enjoy panels and presentations from the leading names in horror entertainment and theme park attractions; live dark entertainment, and more. Visit midsummerscream.org for updates on guests, vendors, and special programming.
Tickets go on sale SOON!
Show Dates and Times
Friday, July 28: 6pm-10pm (showfloor only)
Saturday, July 29: 11am-7pm*
Sunday*July 30: 11am-6pm*